link to the abstract sumbission form in the registration confirmation email

Our brain is plastic CuttingEEG too!
This year CuttingEEG starts a new framework for poster submission to open new perspectives for participants and encourage open-science. Note: poster boards are portrait oriented (137x90cm).

Depending on the progression stage of your work you can choose to register your abstract in one of three categories: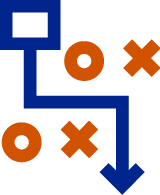 PLANNED STUDIES (i)

At the time of submission your study is planned (protocol, projected analyses…) and you may refine it for the conference but not yet implement it.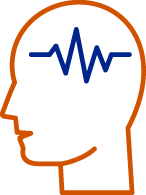 COLLECTED DATA (ii)

At the time of submission the data has been collected and you may partially/fully analyze the data by the time of the conference.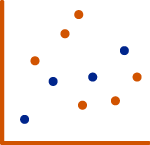 ANALYZED DATA (iii)
At the time of the submission the data are partially/fully analyzed and will be fully analyzed at the time of the conference.
Click on one of the question above for more information
Why having different poster categories? (in practice)
 There are two main reasons why scientists may present a poster at a conference:
One is to showcase their most recent findings faster, before (or meanwhile) going through the process of publication in a peer reviewed journal (which is sometimes a long process).
The other, and perhaps the most common, is to get feedback from the community, and receive informal advice from other experts working in closely related areas while still working on the data.
Yet, most submission guidelines for neuroscience conferences require only finalized works to be presented. Hence the instructions of the 2020 annual meeting of the Organisation of Human Brain Mapping (OHBM) state: "the abstract should describe only work (experiments and analysis) that has already been completed, not work that is planned for the interval between abstract submission and the conference" (2020 Annual meeting of OHBM, alike in the previous years and as mentionned by Tibon et al. 2018). These guidelines favor promoting already finalized, almost ready-to-publish results, and may not allow constructive feedback when it is most needed, that is when planning, and performing a study.
Elaborating on the suggestion of Tibon et al. 2018, (see also her amazing talk on PreReg posters at LiveMEEG2020) this year CuttingEEG offers three types of poster submissions: Planned study, Collected data, and Analyzed data.
If you are interested to know how the different abstract types contribute differently to progress in research see here
This year, with the three poster types, Cutting-EEG will promote a crucial distinction between the two modes of research:
Planned study (i)
corresponds to the
prediction mode
, while
Collected data (ii)
and
Analyzed data (iii)
conform with the
postdiction
mode.
Pragmatically, by distinguishing openly
prediction
from
postdiction,
this approach favors good practices and science credibility.
That is, investigation that is planned before observing the data to test a hypothesis (data-independent analysis); from investigation that is carried out to explore an existing dataset in order to generate new questions (data-contingent analysis). Such central distinction helps to avoid common cognitive biases in human reasoning such as post-hoc theorizing (Kerr et al. 1998) or circular reasoning (Kriegeskorte et al. 2009).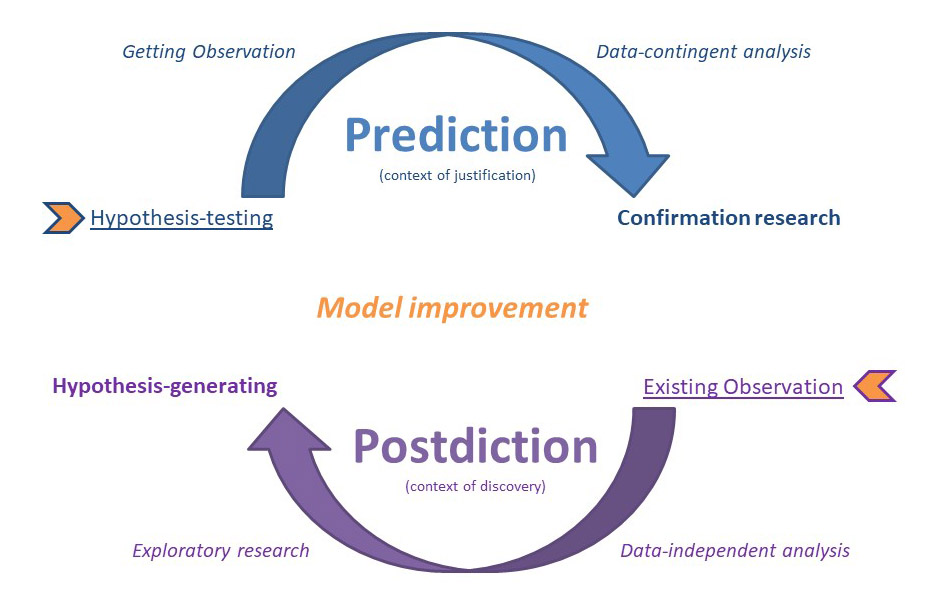 How and When?
 Depending on the type of abstract you decide to submit, the submission form will contain different sections, some that you have to complete before the registration deadline and some that you may modify up to two weeks before the conference.
I)

At the time

of submission
For all abstract types you will complete the rationale section (mandatory). In this main section, you describe the theoretical background (including motivation and predictions), and a brief description of both the experimental methods and the analysis that was/will be used. This section is mandatory for all abstract types and cannot be revised once the submission deadline has passed.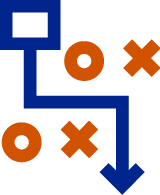 PLANNED STUDIES (i)
In addition to the rationale section you will be able to provide detailed material and methods (optional for submission)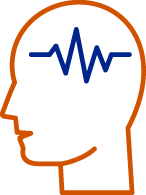 COLLECTED DATA (ii)
In addition to the rationale and Material & Method sections, you will be able to provide some preliminary results (optional for submission).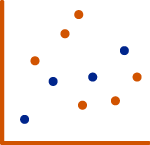 ANALYZED DATA (iii)
In addition to the rationale and Material & Method sections, you will have to further provide some results in the submission form (mandatory for submission).
The review process will take into account the different abstract types as it will be based only on their respective mandatory fields.
II)

After

the submission deadline

You will be able to document and/or update the auxiliary section(s) before the conference. Optional section(s) at the time of submission become mandatory to finalize your abstract for the conference.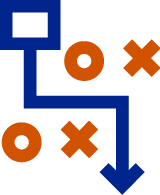 PLANNED STUDIES (i)
You will complement your submission with a detailed material and methods section (i.e. experimental paradigm, number of subjects, analyses that will be pursued, statistical approach and corresponding statistical power…); meant as a preparation for a preregistration that could easily be uploaded on the OSF registry. Yet, until this report is submitted, the status of your abstract is "accepted pending preregistration report submission".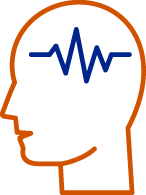 COLLECTED DATA (ii)
You will have to provide and discuss some results. Yet, until this completion is submitted, the status of your abstract is "accepted pending results submission".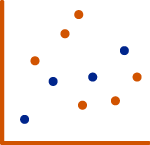 ANALYZED DATA (iii)
You will be able to revise and finalize your results and conclusions from the initial submission.
Which type of poster submission is the right one for me?
Scenario 1: We have a plan!
      You and your team are planning to test a new hypothesis based on your model/theory. This is the ideal case for submitting a Planned study (i). Upon submission, or after receiving expert feed-backs at CuttingEEG, you can decide to preregister your abstract for instance at OSF or in a journal as preregistered publication (then your planned study will be assigned a permanent identifier (doi) that will be citable).
Scenario 2: Cross-validation with open data
      You are planning to use a dataset available in open access. While the data are already acquired, this situation is still suitable for a Planned study (i). You can apply a cross validation approach where the data is blindly split in two parts. While one part is used for exploratory analysis to develop the model(s) and the prediction(s); the other part is sealed until exploration is complete (data  holdout). In this scenario, the preregistration is based on the outcomes of  the exploratory phase, and the sealed part of the data is next unsealed to test the hypothesis as defined in the preregistration. As long as the two parts of the data are kept independent, this procedure permits to follow a full circle: from postdiction to prediction.
Scenario 3: The experiment is running
      You already defined your study' hypothesis, the experimental design and you eventually started piloting. Or, you already began the recording and you have been conducting some analysis. This is an ideal case for submitting Collected data (ii). During the period between the registration and the conference you will have the opportunity to update your abstract such that it really reflects the stage of your work. Once at the conference, the CuttingEEG community will have access to an up-to-date abstract and will be able to provide you with thoughtful feed-back.
Scenario 4: Digging an old dataset further
      You are planning to further analyze a dataset which already led to publication(s) from your lab or from collaborators. For instance, you would like to explore some aspect(s) of the data that were not considered in the original prediction plan, and/or you would like to apply new methods of analysis. This is a great opportunity to submit a Collected data (ii). By updating you registered submission you will ensure that at the time of the conference the CuttingEEG community will be the most helpful for you.
Scenario 5: Almost there but I need advice
      You conducted a study and the analysis stage is almost complete. You are willing to receive general feed-back on your study. Your work fits perfectly with an Analyzed data (iii). At the time of the registration you will provide the results you got so far, and you will be able to complete them before the conference.
Scenario 6: Exciting new results about to get published
      Your study is achieved and you are finalizing a manuscript. By the time of the conference you are hoping to have your work under review or even accepted for publication. This is a typical scenario for registering an Analyzed data (iii). It will be a great opportunity to present and disseminate your research to the community.
How much work does this new abstract submission framework imply?
 Actually not much additional work will be required from you! The new framework for submission is more flexible and less stressful than classical submission. What's more, it contributes to foster good practices in science.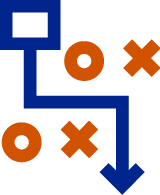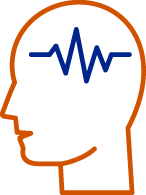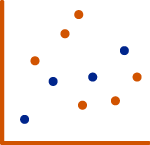 You are already familiar with many aspects of a planned study  because it actually is a common research practice. For instance, thesis proposals for students often require comprehensive design and analysis plans that can prefigure a Planned study abstract. Also, before conducting research in human or animals, most submission for ethics review must contain a great deal of research methodology and the study rationale. Then it is only a few additional steps to incorporate analysis plans to achieve an effective Planned study abstract. Last, many grant applications require to introduce the theoretical background, the study prediction and to specify the proposed methodology, the design and analysis plans in great detail. In each of these cases, you already have a detailed premise that needs only a few formatting-editing before being submitted as a Planned study. A simple example guideline for submission may be found on the AsPredicted.org website.
COLLECTED DATA (ii) 

or 

ANALYZED DATA (iii)
As compared to classical submission form, this type of submission offers the strong advantage to really reflect the stage of your work. At the registration date you know the outline of your poster, but you are not certain to present the results you got so far. That is not a problem you can draft a preliminary result section that you will update before the conference. This is less stressful for you and makes conference abstracts much accurate.
Further reading on the new science framework